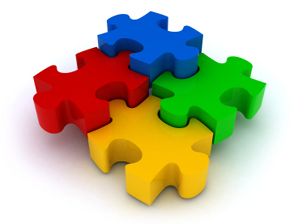 In working with us, you'll find that our company is organized without becoming overly regimented. Personel know and understand their role and are always willing to adapt to see a clients project completed, on time and on budget.
Though we believe whole-heartedly in this open approach, it's necessary to separate our company into departments. Whether it's administration or production, it takes the entire company to make our clients look their best.
Administration/Accounting

Our behind-the-scenes support staff handles all of our administrative tasks such as accounting, company communications, training, and coordination of staff functions.

- Management of receivables and payables
- Staff motivation and performance reviews
- Coordination of production scheduling and flow
- Coordination of Quality Assurance
- Enforcement of company policy and procedure
- Coordination of scheduling and payroll
- Coordination of employee hiring and training
- Checking inventory and ordering supplies
- Equipment purchasing

Bindery

Fifteen years of continued service continues to drive the bindary department. From cutting, folding, stitching, and shipping with highly automated processes and machinery, our clients finishing needs are in experienced hands.

Corporate Sales

M.O.W maintains a corporate sales force that calls on small, medium and large Companies. Clients are assigned dedicated sales representatives and supported by a team of graphics and production professionals. We believe in formulating long term customer relationships and we take pride in partnering with our customers.

- Call us for a no-cost analysis of your printing and mailing requirements

Delivery Services

We contract with an established courier company which pick-ups and delivers projects within the metropolitan area. All scheduling of completed projects are the responsibility of our delivery manager and tracked through our MIS system. We also maintain alliances with major shipping vendors who can deliver your jobs to anywhere in the world at competitive prices.

Legal/Litigation ServicesSpecializing in the development of and production of court exhibits. 24" width and larger paper or vinyl mounted to 1/4" inch foam core for strength. 25 year color control and fade resistant.

Mailing Services

M.O.W can take your project from concept through delivery to the post office.

Offset PrintingFull, process color printing. Available 25" sheet to maximize cost benefits.

Prepress

Staffed with highly qualified operators and state of the art equipment. All phases of prep for the printing plates are performed digitally with the printing plates exposed through thermal laser technology.

Pressroom

M.O.W pressman average fifteen years employment with our firm. Highly qualified and efficient these union pressman deliver savings for our clients. With a capacity to produce 13,000 full color 26" pieces per hour, our latest Sakurai 466 printing press offers our clients value added quality at exceptional speeds.